NVJS is a community of seasoned and emerging jazz lovers, volunteer managers and producers, educators and students, and jazz musicians.
Present a variety of international, regional, and local jazz artists in live performance.
Produce jazz concerts year-round in local clubs, halls, wineries, and other venues.
Assist local jazz education programs with workshops and grants.
Provide scholarships for continuing jazz
studies at the college level.
Support local jazz musicians with gigs, grants,
and promotional assistance.
Collaborate with other arts organizations in
Napa Valley and the Greater Bay Area.
NVJS Board Members and Advisors
Bill Hart
Founder / President
Bill Hart grew up with the jazz scene in New York City in the Fifties and Sixties. "My first Jazz At The Philharmonic at Carnegie Hall was at age 16".
From the time I was old enough (18 in those days), I would sit at the bar at the Five Spot for the price of two beers and listen to the likes of Coltrane, Adderley, Coleman (Hawkins and Ornett), Mulligan, and Monk."
After successful careers in management consulting and venture capital, Bill and his wife, Margie, moved to St. Helena, where they own and manage a small vineyard. Bill joined the Board of the Napa Valley Opera House in 2002, and has provided guidance to their jazz programming, and produced a jazz series tribute to the great bassist Ray Brown. Bill continues to advise start-up ventures, and serves or has served on the boards of Robert Biale Vineyards, Duckhorn Vineyards and Trimble Navigation, and the advisory boards of the business schools at Dartmouth (the Tuck School) and Rensselaer (the Lally School). He holds degrees from both of these institutions.

Susan Bogar
Treasurer, Ticketing & Membership
Originally from York, Pennsylvania, Susan has lived in Napa since 1980. "My love of jazz began as a teen-aged rebellion against my parents' insistence that classical music was the only genre!"
To mollify my parents, I continued to study classical piano but spent as much time as I could at the local record store, listening to, and spending baby-sitting money on, big band jazz records".
Since moving to Napa in 1980, Susan has worked in various financial capacities, most recently as a Portfolio Manager and Chief Compliance Officer at Harrington Investments, a local Registered Investment Advisory firm. Susan was a Board Member of the Napa Valley Opera House from 1997 through 2003, serving on the Finance Committee and as Treasurer for two years.
"Music of all kinds has always been a big part of my life. I am pleased to serve on the Board of the NVJS and especially excited to be coming back to my first love."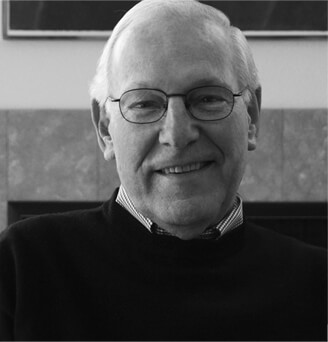 Dick Danne
Design & Marketing
In younger years, Dick lived a double life as designer and professional jazz musician – performing on trumpet, valve trombone and piano.
Danne (pronounced DAY-nee) has managed the NVJS website. He has headed his own design firm for six decades, including 35 years in New York City with clients such as: NASA, Seagram, Paramount Pictures, AT&T, Fashion Institute, and Harvard Business School.
He is a recipient of the AIGA Medal, the highest honor in graphic design. He's been widely published both here and abroad and won countless awards, including three U.S. Presidential Awards for Design Excellence. He recently was named a Fellow by AIGA / San Francisco.
Richard was elected President of AIGA and was also elected to Alliance Graphique Internationale, an elite honorary organization. Besides NVJS, his other Board service includes: AIGA, Third Street Music School (NY), New York Public Library, and Center for Coastal Studies (MA).
He continues to lecture and do podcasts for a diversified professional audience.

Janice King
Founder / Membership Advisor
Jazz always meant good times in her childhood household. Growing up in Michigan there was always and abundance of music but when Dad put on the jazz that meant "party time".
These fond memories brought Janice to volunteer for the Sonoma Valley Jazz Society where she served as Treasurer for her first year and then President for the past 12 years. She has produced over 300+ jazz events (mostly Free to the community) in the Sonoma Valley. She has helped to bring many amazing jazz artists to Sonoma including Chuchito Valdez, Mose Allison, Omar Sosa, Brubeck Brothers, Brian Nova, Eddie Duran and many others. Janice will use this jazz production expertise and experience for the jazz lovers of Napa Valley.
Janice also has 25 years experience in the software industry working in Quality Assurance and Software Development at startups and larger corporations. Janice has an Accounting degree from Golden Gate Universary, San Francisco.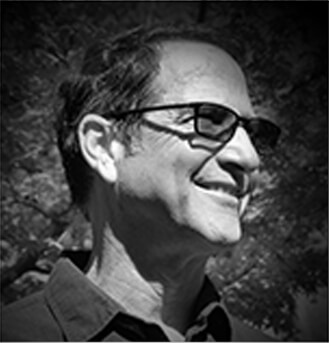 Tom Silva
Education
A native Californian, Tom grew up in Danville and Southern California. As a kid he used to listen to his parents' big band albums.
In high school he would go see big bands play Disneyland at the Carnation pavilion. "Louie Bellson, Buddy Rich, and Count Basie were a few that were exceptional in my mind. Back then Disneyland had a general admission fee of $3.25 so it was always easy to hear great live music for a minimal fee. Sometimes we would make the trip to the Lighthouse in Redondo Beach for shows."
Tom moved to Napa in 1984. There wasn't much going on in Napa back then. Yoshi's and Kimball's west offered some great shows for jazz if you were willing to leave town. When you are young, driving to Oakland or San Francisco for a Thursday night show and getting home after midnight was easy. Not so much now! "However, my wife and I love the live music available in the area, and try to support that as much as we can. We love NVJS!"
Tom went to college at Cal Poly San Luis Obispo and graduated with a degree in Ornamental Horticulture. He have been managing large estate gardens for the last 15 years in Napa and Sonoma.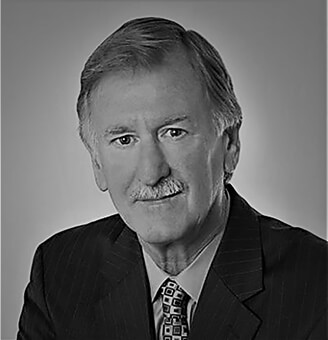 Craig Bond
Musician
Craig Bond has been called "St. Helena's Pied Piper." He is truly a local legend who has lived, taught, and raised an amazing musical family in St. Helena since the early 1970s.
Among local jazz fans, Craig is best known for his award-winning, world-traveling St. Helena High School Jazz Choir and a smaller group of its alumni known as Jazz@7. While leading these jazz groups, he also started a Community Chorus, ambitiously performing the entirety of Handel's Messiah. This group grew into today's 70-voice St. Helena Chamber Singers.
Since his official retirement from his long-held position as Music Director of the St. Helena Unified School District, "Mr. Bond" has never stopped teaching and inspiring. Instead, he redoubled his efforts to bring choral music to an ever-wider array of singers and audiences under the auspices of the nonprofit Choral Society whose board he chairs. His current groups include the Chamber Singers, the Jazz@7 Vocal Ensemble, and he co-directs with his daughter, Melissa Bond, two youth choirs - the Children's Chorus and the Teen Choir. Craig also consults regularly on various SHHS musical productions.

Larry Vuckovich
Musician
Larry Vuckovich has won acclaim from critics and jazz audiences for his imaginative style and repertoire heard in jazz clubs, concert halls and festivals around the globe.
He is equally at home in world music, modal jazz, hard-swinging bebop, and down-home blues. The New York Times notes that his unique collection of influences "set him apart from most pianists…"
Born in Kotor (former Yugoslavia), he was classically trained as a child, and drawn to jazz during World War II. Jazz symbolized freedom and his family immigrated to America in 1951. Larry arrived in San Francisco, at age 14, to a flourishing jazz scene.
There he met Vince Guaraldi who taught him, and later featured him in a two-piano quintet.
Larry has worked with the premier names in jazz, like: Jon Hendricks, Dexter Gordon, Philly Joe Jones, Mel Torme, Charlie Haden and Bobby Hutcherson. His CD "Somethin' Special" featuring Scott Hamilton, went straight to the top of the charts.
He was acknowledged as a "Jazz Legend" for the Fillmore Jazz Heritage Center in San Francisco.

Mike Greensill
Musician
Mike Greensill has long been recognized internationally as an accomplished jazz pianist, leader, and accompanist, most notably as musical partner of his late wife, acclaimed vocalist Wesla Whitfield.
After graduating in 1972 from Leeds College of Leeds College of Music in England, Mike toured Europe and the Far East and lived in Hong Kong for 4 years before finally settling into his adopted home, San Francisco, in 1977.
Well known in his role as musical director to acclaimed vocalist Wesla Whitfield with whom he has recorded nineteen albums, Mike is also resident piano player on Sedge Thomson's weekly Public Radio show to the world, West Coast Live.
As an arranger Mike has written for big bands and symphony orchestras including the Boston Pops, and the San Francisco Symphony. He has accompanied diverse talents like Rita Moreno, Margaret Whiting, Madeline Eastman, Ann Hampton Callaway and Opie Bellas.
Mike's latest CD, The Mike Greensill Trio "Live at the Plush Room", is available online.